Mario is celebrating his 25th anniversary this year and Nintendo are commemorating the event with a special edition boxset of the original Mario games.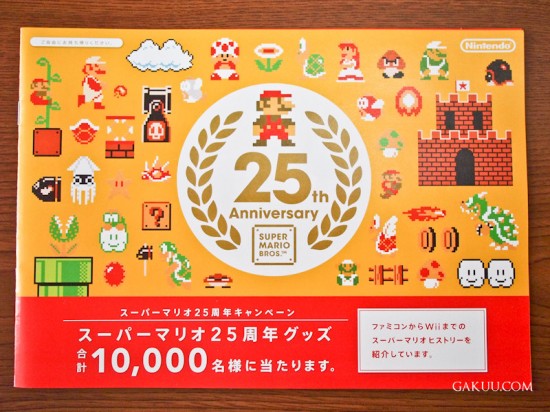 スーパーマリオ25周年グッズ
スーパーマリオ 25しゅうねん グッズ
The word 周年 is often used when talking about anniversaries, being made up the kanji for 'around' and 'year'. It's often useful to think of it as depicting a round year – something that has done a complete circle and thus is time to remember the beginnings. Although seemingly strange at first, グッズ is simply the katakana variant of 'goods' – merchandise or other items.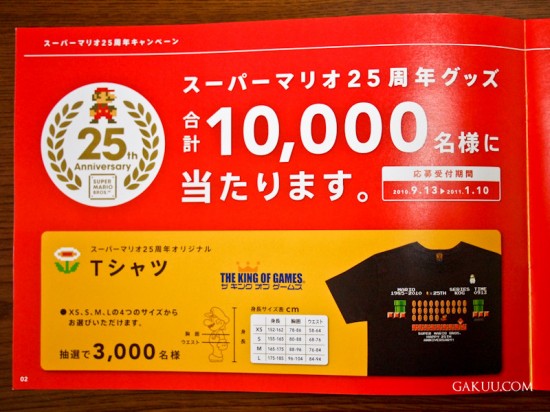 合計10,000名様に当たります
ごうけい 10,000めいさまに あたります
---
That's not all! Log in to see the rest of this lesson.
Or if you aren't a member yet, please consider signing up.