One peculiar product I happened across recently was this little orange tube of cream claiming that it would warm you up just by spreading it on your body. I was skeptical, but having tried it out can confirm that it really does work!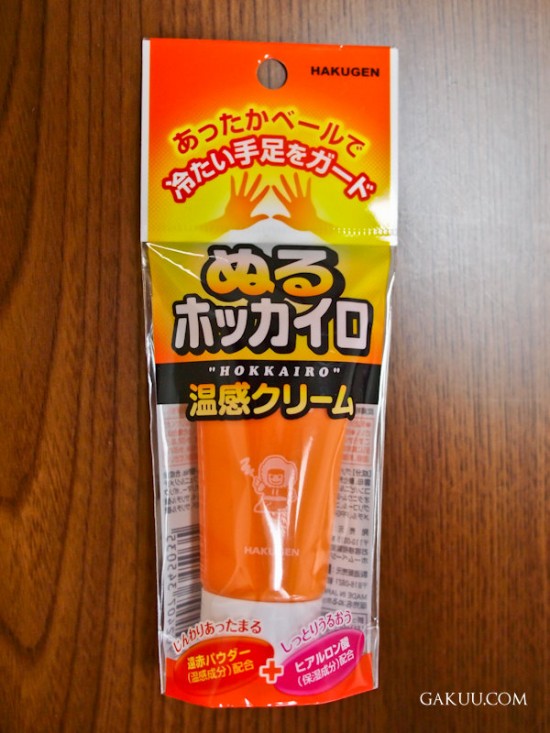 ぬるホッカイロ
Body warming cream
カイロ (懐炉) in Japan usually refers to those disposable sticky heat pads that keep you warm for a few hours. 塗る (ぬる) is the word 'to spread', 'to paint' or 'to brush' some sort of liquid on something. In this case, although the literal translation would be 'spreadable body warmer', it seemed to make more sense to talk about the product as a cream. On a side note, ホッカイロ is the brand name equivalent of カイロ, perhaps used because it sounds like 'ホット カイロ'.
---
あったかベールで冷たい手足をガード
あったか ベールで つめたい てあしを ガード
Protect your cold hands and feet with a warm cloak
---
That's not all! Log in to see the rest of this lesson.
Or if you aren't a member yet, please consider signing up.