Are traditional gender identities changing? It seems like it might be the case if we examine buzzwords from Japan. Popular a couple of years ago, the so-called 肉食女子 and 草食男子 – carnivorous girls and herbivorous boys – paint a very different picture to the traditional idea of assertive men and shy women.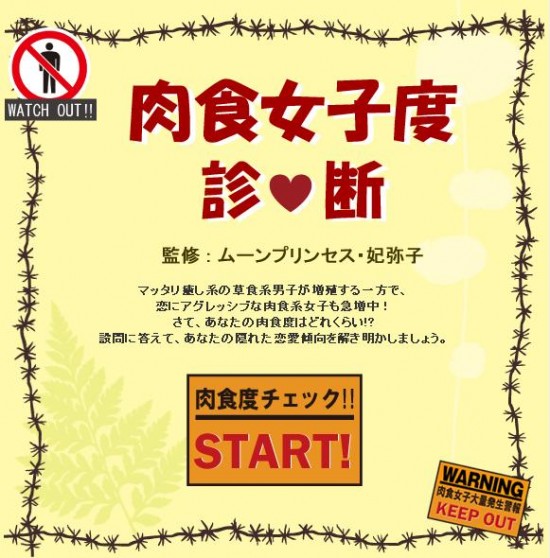 Image source and personality test!
Here's a short audio clip explaining the terms. It's recorded at quite a relaxed pace and voiced very clearly, but contains quite a few compound kanji terms and difficult expressions. Give it a listen and see if you can understand the content. A translation and script is below.
---
The original Japanese:
---
That's not all! Log in to see the rest of this lesson.
Or if you aren't a member yet, please consider signing up.