A handy piece of Japanese here, but one that might throw you at first glance. 売る (to sell) and 尽くし. Any ideas?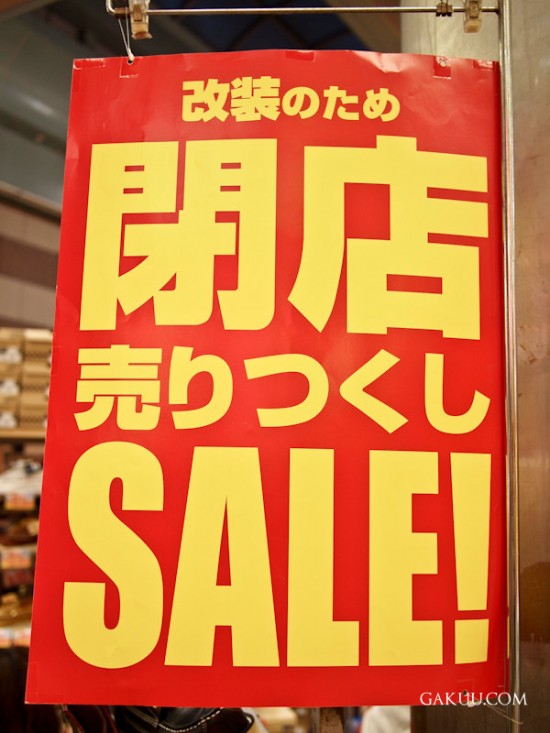 You'll sometimes see these signs around and about in town.
売りつくし
(In Hiragana うりつくし)
---
尽くす (つくす) means basically to do everything fully or to do one's best. It has that feeling of completion within it – 'to use all of one's power up'. In this context of selling then, 売りつくし is to 'sell everything'. Continuing on:

改装のため (かいそうのため) is talking about 're-decoration' and 閉店 (へいてん) means 'closing down'. A face-lift or refurbishment. In other words, the sign is advertising that it's selling everything in order to close down and refurbish the store.
---
尽くす can also be used in many other contexts. Here are just a few useful examples:
---
That's not all! Log in to see the rest of this lesson.
Or if you aren't a member yet, please consider signing up.