Here's a neat little conversation that I just spotted on Facebook that has a slang term and some pretty simple language. It definitely gives you a better feel for how an actual conversation between two young guys would play out!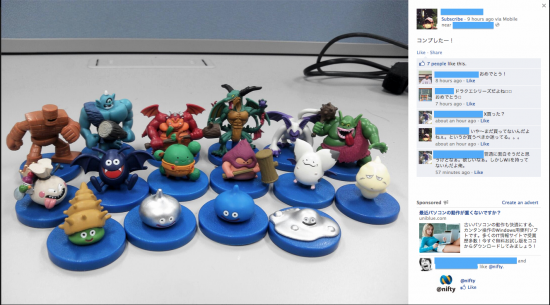 As you may have guessed from the title, コンプ simply means 'complete'. As with many Japanese Katakana words, it is simply a shortened form of its English equivalent. As the first guy in the screenshot above says:
コンプしたー!
I completed it!
What exactly? See if you can work out the conversation that follows. Here it is below in full.
Aさん コンプしたー!
Bさん おめでとう!
Cさん ドラクエシリーズだよね。おめでとう。
Dさん X買った?
Aさん いや〜まだ買ってないんだよねぇ。というか買うべきか迷っている。。。
Dさん 普通に面白そうだと思うけどなぁ。欲しいなぁ。しかしWiiを持っていないんだよ俺。
---
That's not all! Log in to see the rest of this lesson.
Or if you aren't a member yet, please consider signing up.