Take a quick peek here to see if your question is answered. If not, shoot us an email and we'll be happy to help!
Content Overview
Q. Who should use Gakuu?
A. Gakuu provides content mainly for intermediate to advanced level students. We teach Japanese by using real-world examples and aim to explain everything as simply as possible, but for those new to learning Japanese, Gakuu might be a little overwhelming. If you are a beginner, you should use Gakuu along with a basic Japanese textbook to help prepare you. Books like 'Minna no Nihongo', 'Genki' or our favourite, the online Japanese textbook Textfugu are great starters. We also have a free section on the site which includes stuff for beginners! If you are still unsure about your level, feel free to contact us!
Q. Is Gakuu better than my textbook/teacher/anime show?
A. Gakuu is a language learning resource that makes it easy to find native Japanese content to study with. It most certainly can replace many other methods as your only source for Japanese (especially when you have the basics), but we recommend that you use it together with your preferred method of study. Teachers, textbooks and anime shows are all great ways to learn and complement the material here at Gakuu very well. For even better results, we recommend you use an SRS tool to organise all the material you come across.
Q. I'm an advanced learner. Can't I just find free Japanese content on the internet?
A. You certainly could. In fact, we recommend you give it a try first. But what you won't find is practical, native-checked explanations, cultural insight and help to accompany it. We do the hard work finding regular, quality new content and motivate you with great material and explanations that will push you to improve.
Q. Is there any free stuff available?
A. Sure! The first part of all lessons are free to view, with the remainder only being available to members. Also, a selection of lessons aimed more towards beginners are *completely* free, which you can view right here!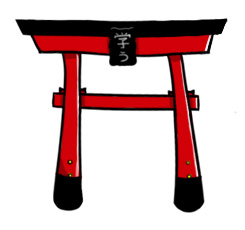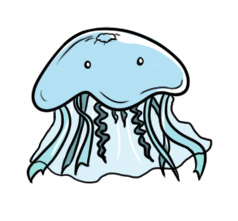 Updates and Pricing
Q. How often is Gakuu updated?
A. We're constantly adding to the site and updating old material so that it doesn't go stale (a big advantage over traditional textbooks). We provide brand new content every month and, if you become a full member, we guarantee that you will only pay less than than $1 per article (see below).
Q. How long will Gakuu remain updated?
A. Our goal is to provide you with heaps of quality, real Japanese content for cheap. If you are a full member paying the one-off fee for the lifetime membership, we promise that you will only ever pay less than $1 per article. (This means there will be at least one article for every dollar you pay in the long run). In reality though, we hope the site will continue to grow and grow into the future with regular fresh content. The list of interesting Japanese to learn is endless and we're constantly thinking of new things to add to the site!
Q. What if I want a refund?
A. No problem. If you aren't happy with Gakuu within the first 14 days, please contact us to get a 110% refund. In order to get the additional 10%, you'll have to write 200 words of helpful feedback to help make Gakuu a better place to learn Japanese. If you just want out, normal refunds can also be given. Make sure you try out the free content first to see if Gakuu is for you!
Q. Are there group discounts or educational licenses available?
A. Yep :). Discounts can be made for companies, customers at educational institutions or just groups of like-minded individuals who want to sign up together! Got a couple of friends? Just drop us a line and let us know how many people you would like to sign up and tell us a bit about where you're learning Japanese. We'll be happy to negotiate big discounts!
Other Questions
Q. What does the name 'Gakuu' mean?
A. It comes from the kanji 学 (gaku) which means 'to study'. The extra 'u' just sounded right and memorable when we were thinking of names. Funny how things work out :).
Q. Where can I buy Japanese textbooks?
A. Online is probably the easiest way, but it can be tricky to get hold of many Japanese books. Check Amazon for international shipping if you can't find it in a local store. You can help support Gakuu by shopping from the Amazon links within this site, if you'd like. Amazon US ・ Amazon UK ・ Amazon JP
Q. What if I have more questions?
A. Please e-mail us! We love getting mail and helping people out where we can. Contact: michael [AT] gakuu [DOT] com.