Handwritten signs are used quite a lot in stores in Japan, especially the smaller, more personal places. This one particularly caught my eye while shopping.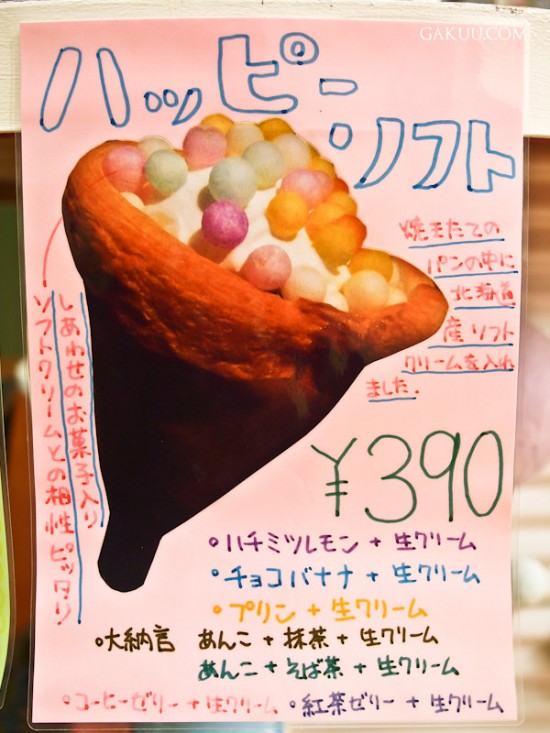 'Happy Soft' – a happy ice cream!
焼きたてのパンの中に北海道産ソフトクリームを入れました。
やきたての パンの なかに ほっかいどうさん ソフトクリームを いれました。
焼きたて means 'freshly baked' and is usually (as in this case) associated with warm, delicious-smelling bread. It appears that this ice cream is encased in a fresh bread wrap, and we are told that it uses fresh cream from Hokkaido! Adding 産 to the end of places usually means 'made in' or a 'product of'.
---
That's not all! Log in to see the rest of this lesson.
Or if you aren't a member yet, please consider signing up.