Job hunting for soon-to-graduate students in Japan is a huge process and one that must be taken very seriously if one is to finish university with a job already secured. For young foreign nationals in Japan, it can be even harder.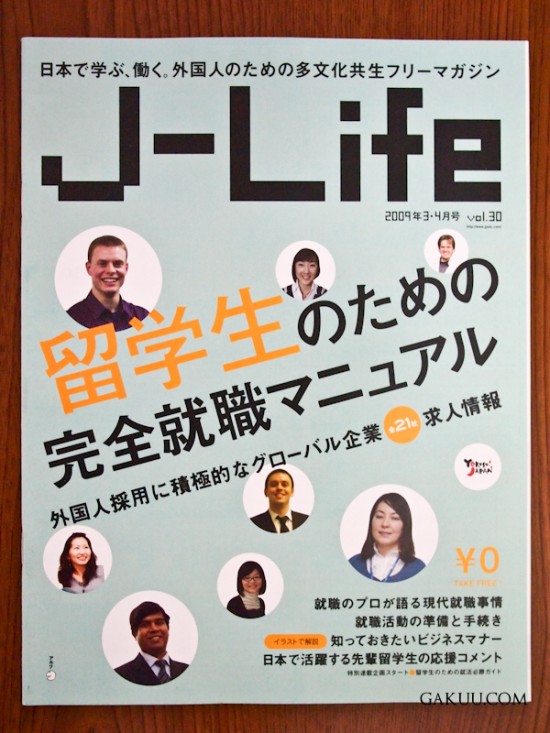 J-Life is a free magazine aimed at foreigners living in Japan. In this particular issue, they focussed on techniques and tips for job hunting, specifically aimed at 留学生 (りゅうがくせい) – students studying abroad in Japan.
留学生のための完全就職マニュアル
りゅうがくせいのための かんぜん しゅうしょく マニュアル
Complete guide to finding employment for study abroad students
---
That's not all! Log in to see the rest of this lesson.
Or if you aren't a member yet, please consider signing up.