A simple little sign today with a cool bit of slang. You can use this term where speaking or writing for added impact and style.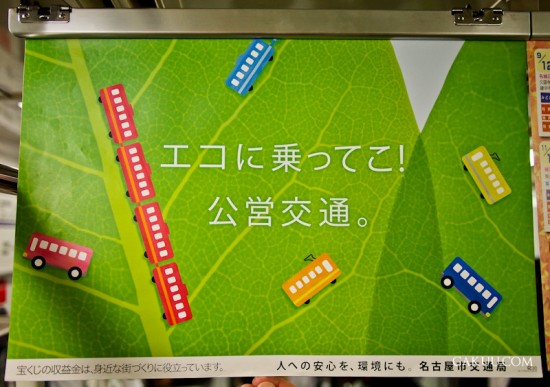 エコに乗ってこ!
エコに のってこ!
Let's Go Green!
Here we have the verb 'to ride'. We are riding on エコ, which loosely translates to 'green', 'ecological' or 'environmentally-friendly'. Essentially then, we are 'riding on green'. The interesting part of this phrase is right at the end: こ.
It is a shortened way of saying 行こう – to go. Something like バスに乗って行こう – Get on the bus and go.
---
That's not all! Log in to see the rest of this lesson.
Or if you aren't a member yet, please consider signing up.