Often times when visiting the local sento or onsen you might see signs like the one today. The appearance of such uncommon words can occasionally throw you off, but hopefully you shouldn't need to worry…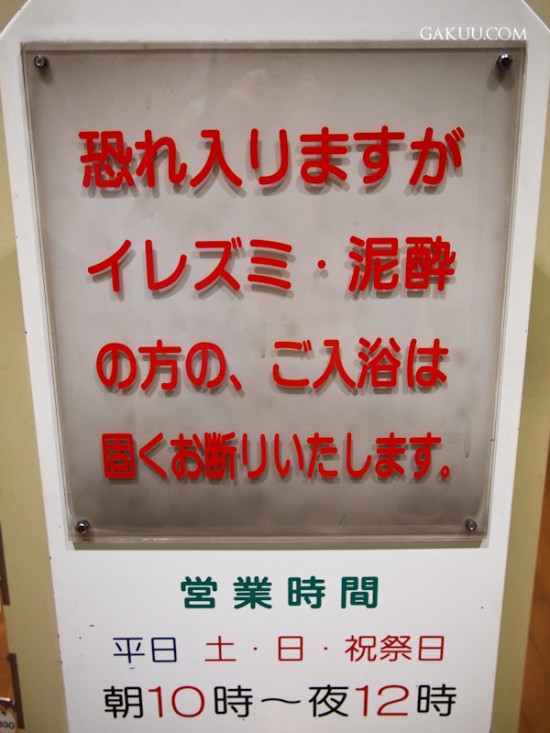 恐れ入りますがイレズミ・泥酔の方の、ご入浴は固くお断り致します。
おそれいりますが イレズミ ・ でいすい のかたの、 ごにゅうよくは かたく おことわり いたします。
Undoubtedly the two words that will jump out at you are イレズミ and 泥酔. The first simply means 'tattoo' and can also be written as 入れ墨 – basically 'the inserted ink'. The second means to be 'dirty drunk', which can be said in all sorts of clever and colourful ways, depending on your culture. In British English, for example, 'to be bladdered' or 'to be pissed' can be used (although both are quite rude). Essentially this word is aimed at heavily drunk people.
---
That's not all! Log in to see the rest of this lesson.
Or if you aren't a member yet, please consider signing up.