This invitation was sent to me and other members of our section some time ago, but I feel it provides a nice example of the sort of messages that are sent over the office intranet. See how much you can understand by reading through it first without using plugins like Rikaichan to help you! Naturally, names have been changed :).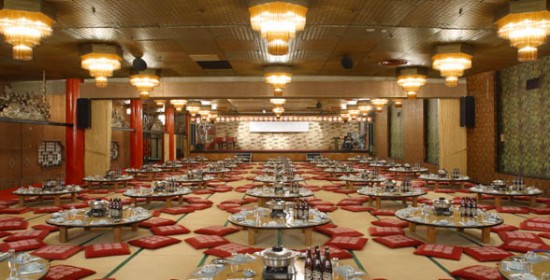 協和会会員の皆様へ

お疲れさまです。
協和会の有志による暑気払いを7月15日の金曜日に行います。

なお、あくまで有志のため実費負担になりますので、
参加は強制ではありません。
ご都合のつく方、ご参加ください!
特別ゲストに清水部長が出席します。

近日中に出欠確認いたします。
店は決まり次第ご連絡します。

※鈴木さんへ
佐藤さんにもご連絡お願いします。

協和会 幹事 田中
You'll notice first the layout of the message. Rather than having sentences run on across the page, the general trend in Japan when writing emails, online diaries and other electronic messages is to start a new line for most sentences. This keeps the message easy to read even on big monitors. While it would probably look strange to do the same thing in English, it does seem to be rather effective in Japanese, so it's good to get into the habit of doing it yourself.
Alrighty then, let's move on and take a look at the Japanese in the message!
---
That's not all! Log in to see the rest of this lesson.
Or if you aren't a member yet, please consider signing up.