Quirky Engrish pops up everywhere in Japan and can be a constant source of amusement for the budding language student. Put your cringing to good use and try reading the Japanese alongside it!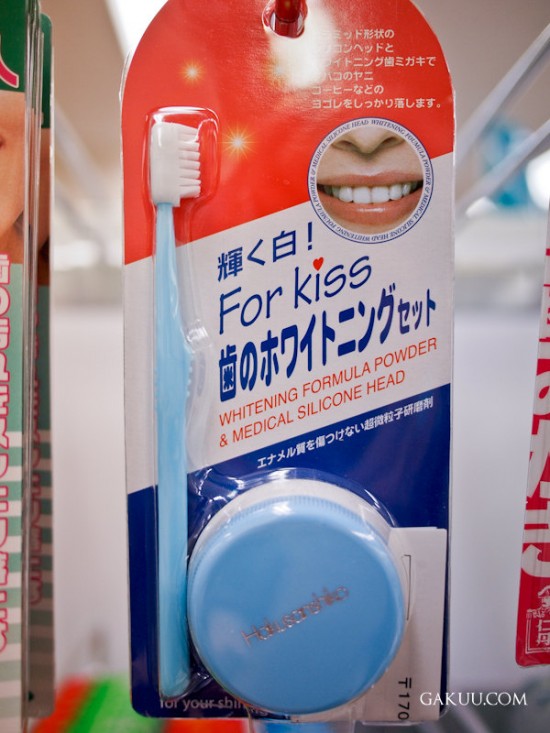 Here we have a tooth whitening product. If it wasn't immediately obvious from the pictures and suggestions of delicious kisses, we can also determine it from the Japanese text.
---
輝く白。For Kiss! 歯のホワイトニングセット。
かがやく しろ。 For Kiss! はの ホワイトニング セット。
---
That's not all! Log in to see the rest of this lesson.
Or if you aren't a member yet, please consider signing up.