Here's a little timetable I picked up last summer. While reading one sounds like quite a simple task, in the heat of the moment when rushing to catch a ferry, it can sometimes catch you off guard.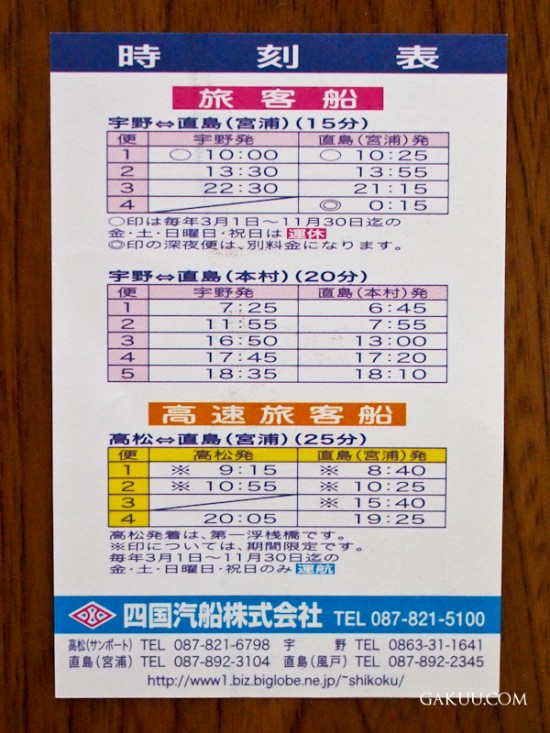 First up then, a few of the main words to note:
時刻表
じこくひょう
Timetable
And:
旅客船
りょきゃくせん
Passenger boat
You'll see that this boat goes between 宇野 (うの) and 直島 (なおしま), taking 15 minutes. In the columns, we see 便 (びん) which means the 'vessel'. In this case it is a boat, but the kanji can also be used for airplanes. We then see 宇野発 and 直島発. The kanji to note here is 発 (はつ) which is means to 'set off' or 'depart'. Hence 'departing from Uno/Naoshima' – the timetable shows the times of boats leaving Uno and Naoshima. Be sure to catch the one going in the right direction!
---
That's not all! Log in to see the rest of this lesson.
Or if you aren't a member yet, please consider signing up.