In the second part of replying to Undelivered Item Notices, we will look at how to request re-delivery of our mail. There are 4 ways to do so, but all in Japanese. It's not too hard though! (Part 1 here)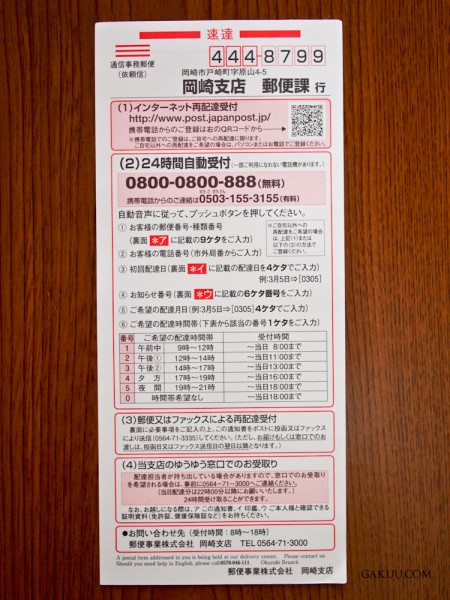 There are 4 methods you can use to request your mail.
1. Request via the Internet
The first method is undoubtedly the easiest for the web-savvy folk of present. Just log onto http://post.japanpost.jp and follow the instructions to request your undelivered item. The website is in Japanese of course, but with a basic vocabulary you can navigate it pretty easily.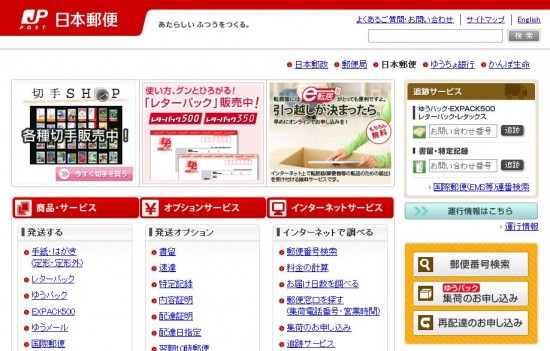 After going to the Japan Post website (http://www.post.japanpost.jp/), you'll need to look for the button that allows you to request re-delivery. In the screenshot above, it's over on the right hand side in the yellow box. Found it? It reads: 再配達の申し込み (さいはいたつの もうしこみ) – Request of Re-delivery.
---
That's not all! Log in to see the rest of this lesson.
Or if you aren't a member yet, please consider signing up.