日本人の会話の中で「ぱつぱつ/ぱっつんぱっつん」って聞いたことありませんか??
Have you ever heard of ぱつぱつ/ぱっつんぱっつん in conversation with Japanese people?
意味は、タイトやきつい、何かが張り裂けそうな様子を表しています。
The meaning of ぱつぱつ/ぱっつんぱっつん is 'tight', 'hard' or something that looks like it might split right open!
例えば、服のサイズが自分のサイズに合っていない場合。。。
For example, when you buy clothes that are too tight for you, you might find yourself in the following situation…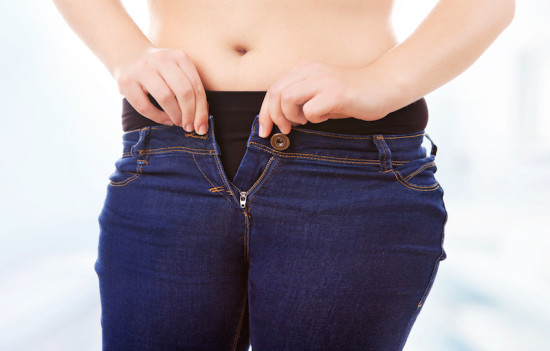 「やばーい!去年買ったジーンズパツパツ!」
「やばーい!きょねん かった ジーンズパツパツ!」
Oh noo! The jeans I bought last year are tight!
または。。。
Or…
「A子とおそろいで買ったTシャツ、私だけぱっつんぱっつんだった!」
「Aこと おそろいで かった Tシャツ、 わたしだけ ぱっつんぱっつん だった!」
I bought a matching T-shirt with Miss. A but mine is a little too snug!
とかよく使います。
and so on. Pretty useful!
---
That's not all! Log in to see the rest of this lesson.
Or if you aren't a member yet, please consider signing up.
Image: Shutterstock, tight jeans