Publisher Jiyu Kokuminsha just released the year's top 10 buzzwords. Selected by a panel of judges, they encapsulate the major trends throughout 2011. You can view the full list of 60 that were candidates here on Gakuranman.com and read more about the top 10 below. Naturally, as a Japanese lesson!
Here's part one then, terms 1-5 from the list of the top 10 buzzwords and the explanations from the publisher. Note though that only the winner (Nadeshiko Japan) has a number. The rest of the terms were not ordered. I've provided some background information to the terms, but have not translated the brief explanations in Japanese. Good luck!
なでしこジャパン
なでしこジャパン
Nadeshiko Japan
サッカー日本女子代表の愛称。7月17日、女子W杯ドイツ大会で、日本は2―2からのPK戦で優勝候補のアメリカを3―1で振り切り、初優勝した。国際サッカー連盟(FIFA)主催大会での日本の優勝は男女通じて史上初。大会MVPと得点王には澤穂希が輝いた。8月、なでしこジャパンには日本政府から国民栄誉賞が授与され、震災に沈む日本を元気づけた。
The interesting part to note here is the word なでしこ which means 'pink carnation' (a flower). It comes from the word Yamato Nadeshiko (大和撫子) – Yamato being an ancient word for Japan, and Nadeshiko the flower. It represents the ideal Japanese woman – one with traditional manners and grace. Think of the typical 'Japanese' girl you see wearing a kimono, being shy, humble and polite and you're pretty close. The term 'Nadeshiko Japan' then is a nickname for the Japanese women's football team which one the Fifa World Cup this year and helped bring back some happiness following the Great East Japan Earthquake.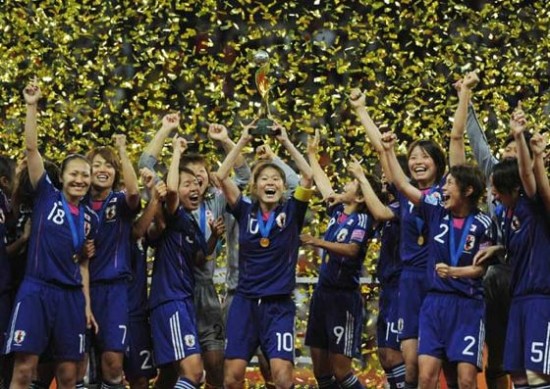 ---
絆
きずな
Bonds
未曾有の大災害である東日本大震災は、人々に「絆」の大切さを再認識させた。復興に際しての日本全体の支援・協力の意識の高まりだけでなく、地域社会でのつながりを大切にしようとする動きや、結婚に至るカップルの増加などの現象がみられた。
絆 is the word representing 'human bonds', alluding to cooperation, support and empathy towards fellow human beings. It can also represent the emotional ties between people (especially in relationships).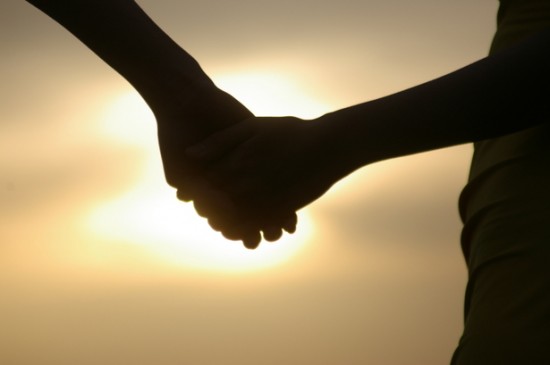 ---
スマホ
スマホ
Smartphones
スマートフォン。パソコンと同等の拡張性をもち、インターネットにそのまま接続可能な携帯電話。アップル社のiPhoneシリーズが大人気となり、その後、グーグル社が提供する「アンドロイド」を搭載する機種など、各社が類似端末を発売して製品ラインナップを広げた。2011年はスマホ普及の年といわれ、夏には携帯電話端末の販売台数の半分以上をスマートフォンが占めた。
スマホ is an abbreviation of スマートフォーン and is in the top 10 list of buzzwords this years because of the surge in popularity of smartphones, particularly Apple's iPhone and Google Android devices. Interesting term on the end is 占める – to take over or capture. In this case, since we're talking about smartphones and lots of sales, we're referring to capturing a part of the market – in this case, over half the mobile phones sold over summer were smartphones!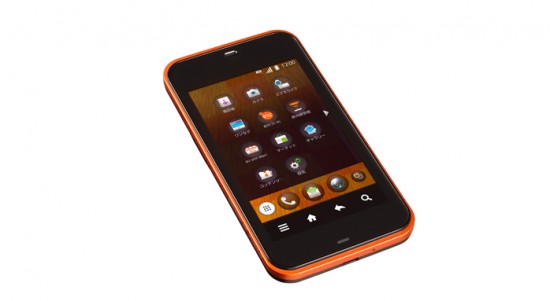 ---
どじょう内閣
どじょう ないかく
Loach Cabinet
8月29日の民主党代表選で、野田佳彦候補が相田みつをの詩「どじょうがさ 金魚のまねすることねんだよなあ」を引用、地味だが実直な政治を目指すことをアピールして当選した。メディアはこの演説を「どじょう演説」と呼び、野田内閣のことも「どじょう内閣」と呼ぶようになった。
どじょう is the word for loach – a bottom-feeding fish. 内閣 is the word for the Cabinet – the top-ranked members of the government, closest to the Prime Minister. The term became popular after new DPJ Prime Minister Noda cited his favourite poem by Mitsuo Aida, "A loach does not have to emulate a goldfish." His politics will not be glamourous like a goldfish, but more like a loach – maintaining a low-profile and working hard to move politics forward for the people.
---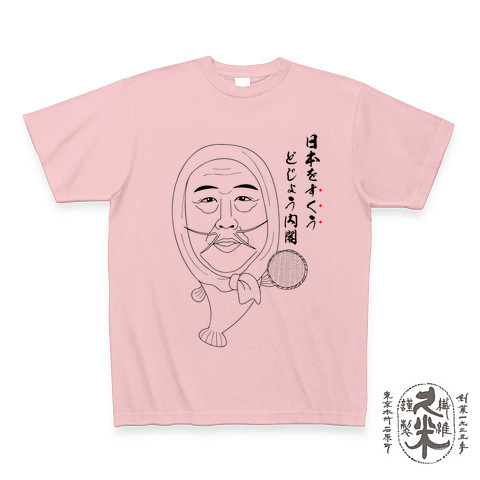 どや顔
どやがお
Stuck-up Face
「どや」とは関西の方言で「どうだ?」の意味。「すごいだろう?」のニュアンスも含み、どや顔とは自慢げな顔、得意満面、したり顔のこと。ダウンタウンなどのお笑い芸人がテレビのバラエティ番組の中で多用し、全国的に広まったとされる。
This one has long been used by comedians in Kansai. The どや comes from どうだ? when one has done something impressive. A rough translation might be 'how about that, eh?' with the feeling of 'aren't I great?'. As such, the term どや顔 refers to the facial expression one makes when boasting about something or looking pleased with oneself.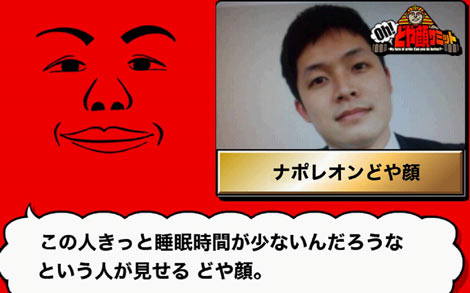 ---
Done with those? Head on to part 2 then!