モテ期 (もてき) is an interesting slang term sometimes heard in Japanese. Recently the subject of a popular television and manga series, it seems relevant to explain the meaning here.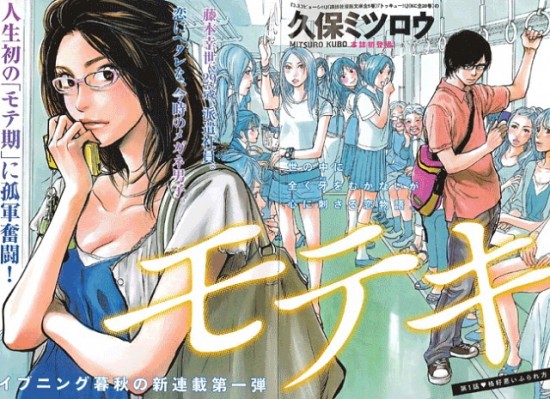 モテ期 essentially means 'the popular period of one's life'. According to popular opinion a person can have up to 3 periods in their life when they will strangely become very popular with the opposite sex. This is not a hard and fast rule however, and there seems to be no real basis for 3-times rule.
A person is often said to experience モテ期 after getting a boyfriend or girlfriend, perhaps due to their being able to feel relaxed and confident in themselves (qualities that are usually attractive to other people). Changes in appearance or one's actions/hobbies may also have this affect. All in all, it's not much more than a bit of a fun word, but certainly one that's likely to boost a conversation.
---
人生初の「モテ期」に孤軍奮闘!
じんせいはつの 「もてき」に こぐんふんとう!
Along the side of the manga book cover reads the above sentence. 人生初 means 'the first time in one's life'. The 4 kanji compound we find at the end is known as a 四字熟語 (よじじゅくご). They are usually special words with idiomatic meanings used to reference well-known or philosophical thoughts. The one above means to 'fight singlehandedly' or a 'lone battle'. Perhaps something like:
Fighting alone in my first moteki!
or
Suddenly popular and fighting alone!
---
---
That's not all! Log in to see the rest of this lesson.
Or if you aren't a member yet, please consider signing up.